With so many paint protection films on the market today, it can be confusing to know what's going on. 3M, Xpel, Suntek STEK, etc. What makes them different? If at all? The answers may surprise you. Here is a deeper look at the paint protection films available.
2 sub-types of PPF from each manufacturer
10 Year Warranty, Self-healing, Colour-Stable PPF
These are the high end paint protection films. Each major film brand has a variant of this technology. All built around the same theory. The following 4 sub-types are the leading brands in the western world as of 2020.
3M Pro Series Paint Protection Film Gen 5.0
Xpel Ultimate Plus
STEK Dynoshield
Suntek Ultra
5 Year Warranty PPF films with no top coat
These films are substantially cheaper, but have a few drawbacks. With no self-healing top coat, they quickly accumulate swirl marking, scratches and general wear and tear, leading to a dulling of the film over time, and a generally beat up appearance. Because these films have no top coats, they are all prone to discolouring and yellowing over time. These films are indicated only for short term vehicle ownership under 5 years. Also, as these films look quite good after a fresh installation, they are routinely used to bait and switch unsuspecting customers, so do your due diligence and know what you are buying. Here are the leading 5 year warranty films in the western world as of 2020:
3M 946 Series
Xpel 9300 Series
Suntek PPF-C
STEK Lite
Avery
Premium Shield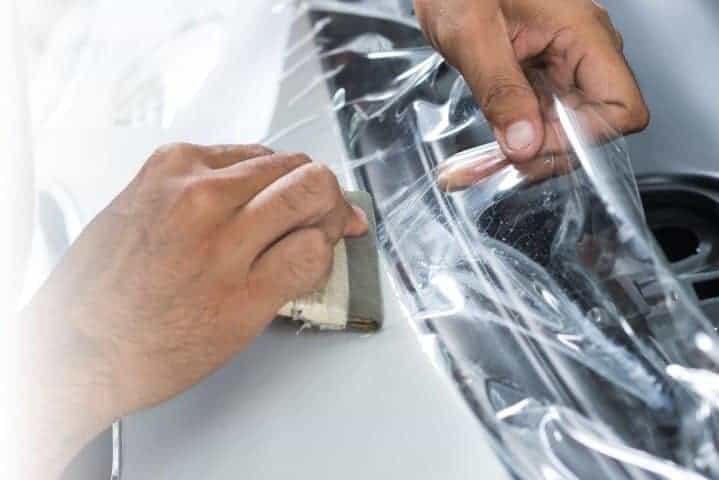 So which brand is the best after all?
All 4 leading manufacturers, 3M, Xpel, Suntek, STEK are making good quality products, and generally offer the same two sub-types. We believe the 10 year warranty products such as 3M Pro Series Gen 5.0, or Xpel Ultimate+ to be the better options over the 5 year materials, unless you only intend to keep your vehicle a maximum 5 years. The 10 year warranty products are the thickest paint protection films available fin the world, and they provide an unmatched level of durability and protection for even the most rigorous jobs and applications. Take advantage of the edge seal technology employed by Calgary PPF to get lasting protection that just won't quit.
Get Started with Self-Healing 3M Pro Series Paint Protection Film Today!
The paint protection film of your dreams awaits. Contact Calgary PPF today to gain the benefits of 3M's great products. 
Be sure to treat your vehicle right by contacting the experts at Calgary Paint Protection Film. You can always expect friendly and prompt service. We work around your schedule to provide maximum convenience. Keep your car looking like new, the easy way! Phone: 587-324-1993