Cars and rust don't mix. It's why people invest so much money in rustproofing their vehicles. 
But what is undercoating & rust proofing? What causes a car to rust, and how do you protect yours against it? 
This blog has the answers for you. 
What Causes A Car To Rust? 
In basic terms, it occurs when oxygen and iron come in contact and begin an oxidation process, which develops into rust.
External factors, such as water, snow and humidity, can speed this process up, which is why rust tends to occur more during the wintertime. Other elements, such as road dirt, grime, road salt, and other corrosives, can wear down the waterproof barrier and contribute to the rust's growth. 
Thankfully there are ways to protect your automobile.    
Do I Need To Rust Proof My Car? 
Absolutely you should consider it. While car paint and car films will protect the vehicle from any damage occurring (including rust), an accident or dent can result in rust developing. The same applies if you have a ceramic coating or 3M paint protection film. 
There is also the factor that we live in Alberta, and it's a province where winters can be brutal, and road salt is practically considered a condiment. 
The only time it is not valuable to invest in undercoating or rustproofing is when your vehicle is too old, and therefore not worth the expense, or if the car is already damaged by rust (as the cost itself for the auto body repairs can be expensive).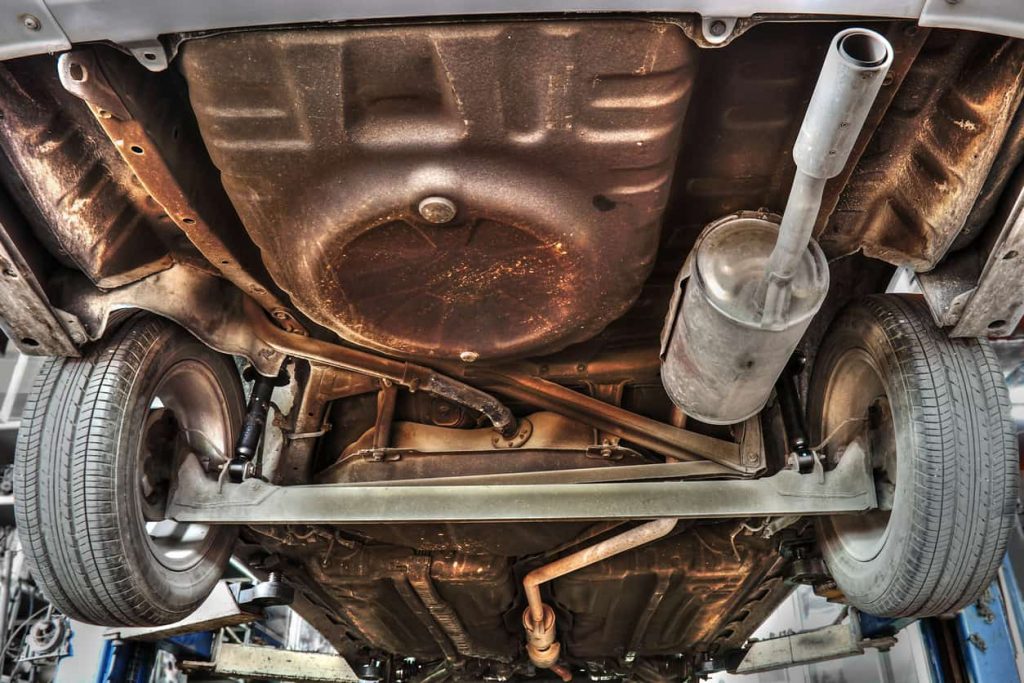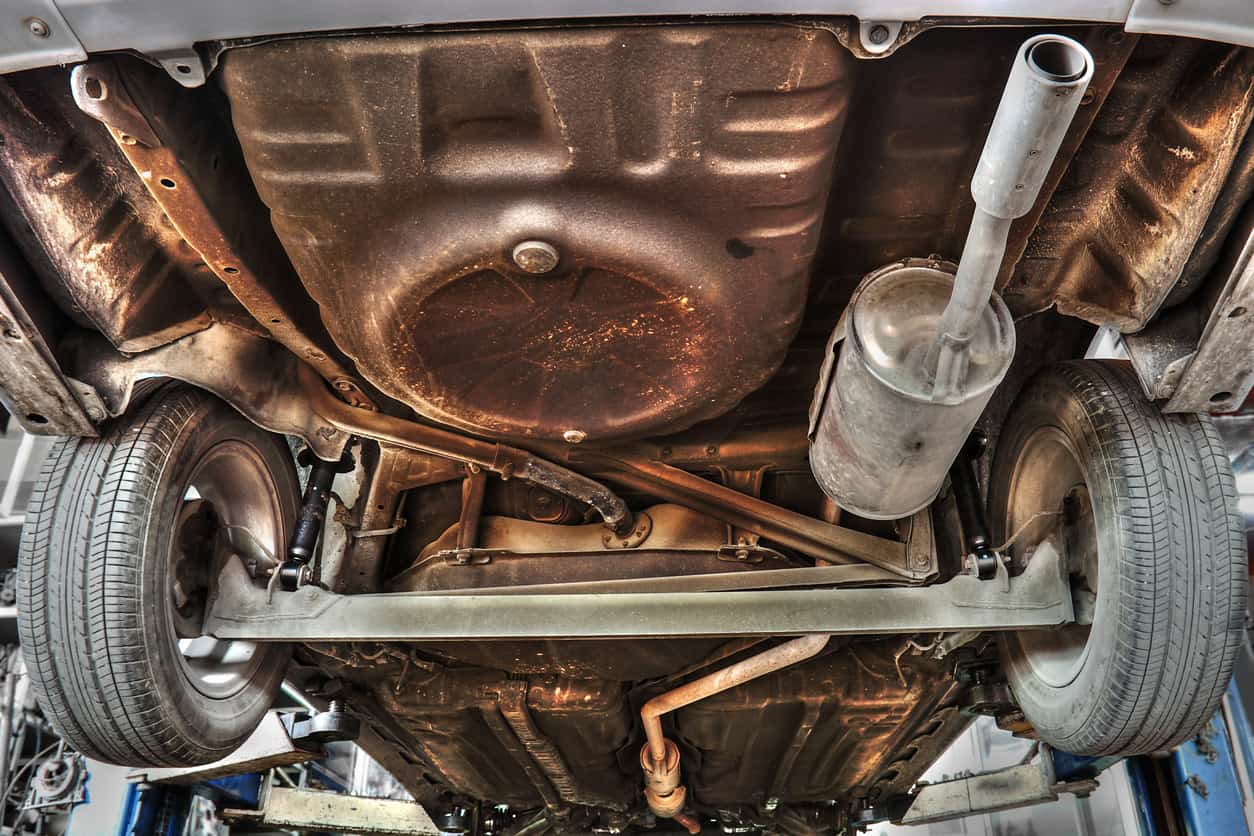 How Do I Protect My Car from Rust? 
There are several different options for drivers, depending on their needs: 
Wash & Wax Every Two Weeks 
The more often you wash your vehicle, the less likely it will develop the wetness that can create rust. Often people get this done once a month, which gives rust plenty of time to get into the vehicle. It's best to aim for every two weeks. 
Invest in Paint Protection Film, Undercoating and Rust Proofing
Just like a 3M paint protection film, the 3M undercoating works to a similar effect. It prevents rust and corrosion of the vehicle undercarriage, guaranteeing your vehicle is protected during the winter months. 
Invest in 3M Undercoating, Rust Proofing & Paint Protection
3M Rust Proofing protects your vehicle panels and wheel wells from rusting better than any other coating on the market today. It is the best piece of protection that you can get for your vehicle. 
Drive Carefully & Safely 
Avoiding the following can reduce your chances of scratches and dents, therefore, reducing the chances of rust occurring:
Avoid driving over potholes and roads that are under construction
Avoid parking over gutters or watered areas, such as puddles or snow mounts
Do not park close to other cars in the parking lot 
Park the car under shade to avoid snow and wet weather 
While investing in these options might not seem like it's worth it, it will be when you avoid rust developing in your vehicle. Repairing rust can be very expensive so add precautions to your cars with these suggestions. 
Be sure to treat your vehicle right by contacting the experts at Calgary Paint Protection Film. You can always expect friendly and prompt service. We work around your schedule to provide maximum convenience. Keep your car looking like new, the easy way! Phone: 587-324-1993