The elements will inevitably damage your car. Heat, rain, wind, dirt and ice can wear away at your paint. Exposure to UV damage, scratches, and chemicals are also damaging to the paint. But this doesn't mean that you can't do anything to protect your car. 
In today's age, you have the option to get a coating that gives your car a layer of protection, guaranteeing success and longevity for years to come. But what is the best type of coating out there for you? What is going to work for your vehicle? 
Without question, one of the best ways to protect your vehicle's outer layer is to apply ceramic pro coating. Here is why. 
What is Ceramic Coating?
Ceramic coating is a liquid polymer or quartz that bonds with the paint already applied to your vehicle. While it may seem like another form of car wax due to the shine it gives your car, it's more of a long term solution to protect the outer layer of your vehicle due to its durability. Think of it like an invisible barrier that coats the paint.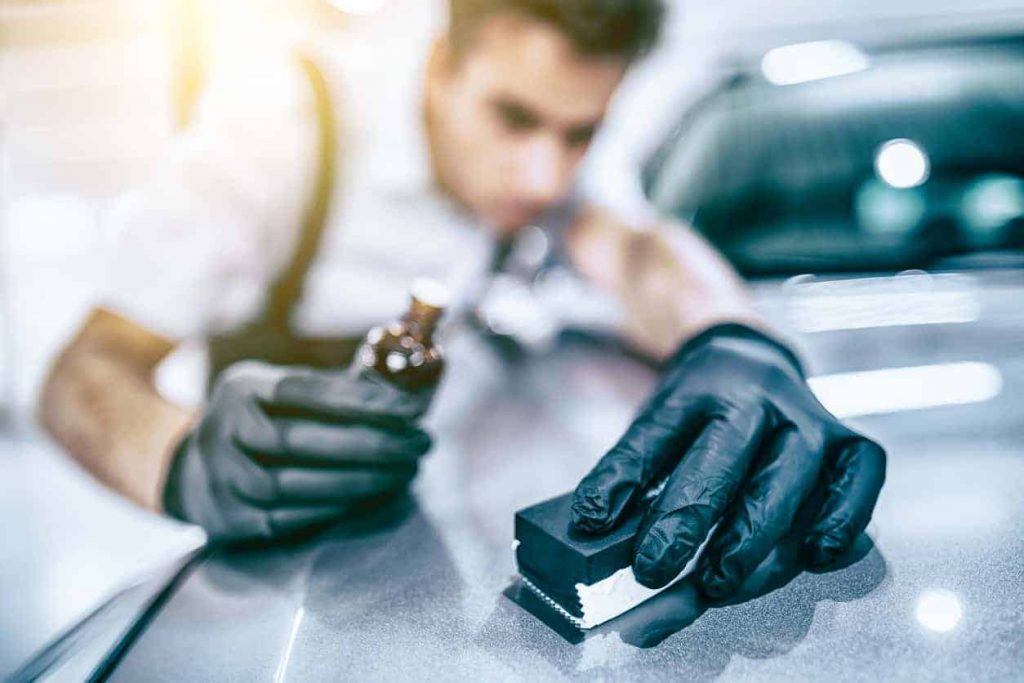 Ceramic coating helps repel water, blocks UV rays, prevents superficial scratches, and acts as a barrier against extreme heat. If you've just bought a new car or got a new paint job not too long ago, it may be a smart idea to get a ceramic coating job done. It will prevent trips to the body shop to buff up scratches on your car and remove the need to get a new paint job due to damage and fading.
How Much Does Ceramic Coating Cost?
But now we get to the point that a lot of people consider when it comes to their ceramic coating in Calgary. What does it cost? Unfortunately, there is no set price when it comes to ceramic coating rates, but there are several things to look for when it comes to ceramic coating.
Firstly, head to a company that offers ceramic pro car coating in Calgary as they will provide you with multiple options. You will want to choose between liquid polymer and quartz. Quartz is the more expensive material because it does a better job of deflecting water and is more durable.
Then you have to think about how many coatings you want. The more coatings you get, the more significant layer of protection you'll have for your paint. If you tend to park your car outside regularly, then it may be helpful to get extra layers due to prolonged exposure to the elements. However, if you tend to keep your vehicle in a garage, you'll probably need fewer layers.
You will have to consider the make and model of your vehicle too. Some vehicles might cost more because of the design and size, as it will require more layers or more work. 
Finally, you have to look at the warranty when getting ceramic pro car coating in Calgary. The warranty will ensure that the coating stays on and protects your paint. If your paint still ends up peeling or discoloration despite the coating, the company will reapply the coating for free as long as you are within the warranty time period.
Average Cost Of Ceramic Coating a Vehicle Can Vary Quite a Bit
Because of all these factors, the average cost of the ceramic car coating can vary. You can expect to pay anywhere from $900 to $3,000 depending on the package. A warranty can either add to that cost or be included with the service depending on the company.
It comes down to how you use your car. It makes a lot of sense to get a more comprehensive package if you leave your car outside and/or go on off-road trips every weekend. Think about what kind of protection you'd need to make a final decision on the level of protection you want.
Be sure to treat your vehicle right by contacting the experts at Calgary Paint Protection Film. You can always expect friendly and prompt service. We work around your schedule to provide maximum convenience. Keep your car looking like new, the easy way! Phone: 587-324-1993.