3M paint protection film is a great way to protect your vehicle's beautiful paint job from unnecessary weathering or damage. It appears as a clear film that is barely visible when installed correctly and can last over a year. However, like most modifications to vehicles, it is best done by professionals who have the tools and equipment necessary for correct installation.
With that being said, learning about the process can still be fun and rewarding. Knowledge is power, after all, and learning more about this product can give you imaginative ways to utilize it in your daily activities. Therefore, you can follow the steps below to understand the process and share the information with friends and family alike.
The Process of 3M Paint Protection Film Installation
The process of 3M paint protection film installation begins with cleaning your vehicle. Proper surface preparation is an essential part of many vehicle enhancements as it allows you to work on a clean surface, free of harmful dust and grime.
After your vehicle is suitably cleaned, prepare two solutions in spray bottles. The first bottle should be mostly water with a few drops of baby shampoo, and the second will be a mix of water and isopropyl alcohol (60%/40%). If you don't have baby shampoo, don't worry. Most soaps will act as a surfactant, which is what is important to reduce the surface tension of the water.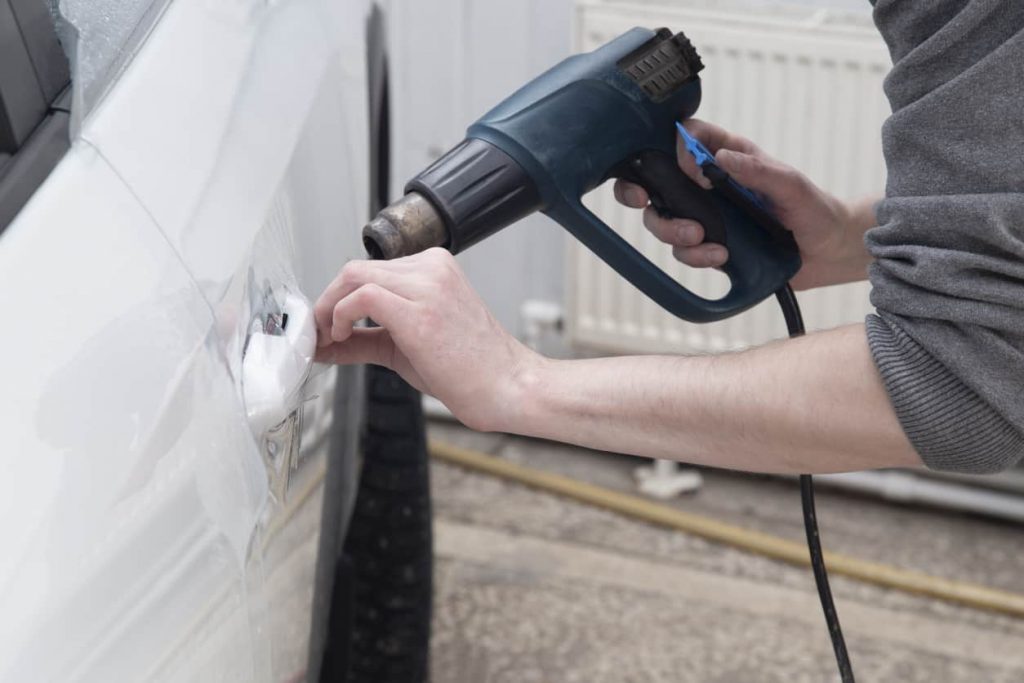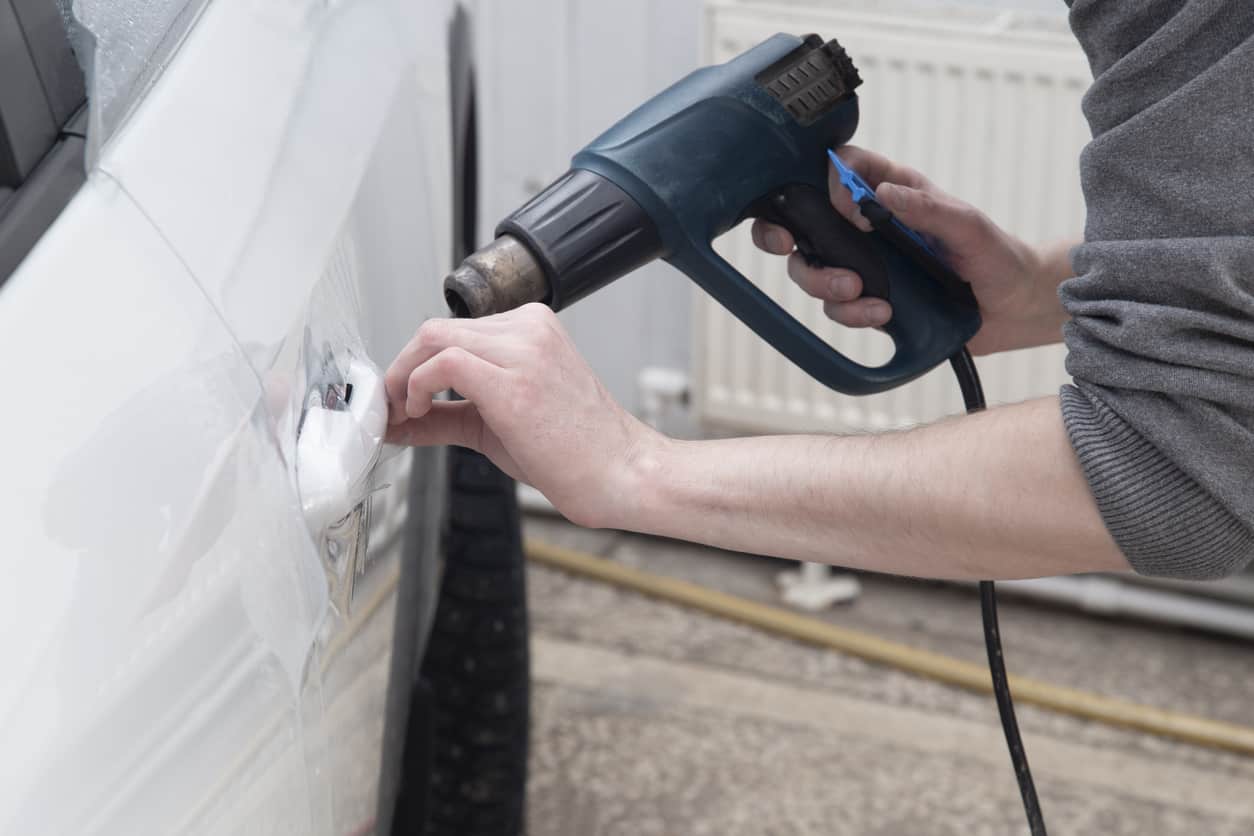 Next, it is time for you to remove the protective backing of the paint protection film. During this process, soak the film with your water/ soap solution, and then align it to the desired application area. After you have correctly aligned the piece to the appropriate section, spray under the film with the water/ alcohol solution, which will begin the curing process of the adhesive. 
Finally, use the provided squeegee tool and pull away from the centre to remove any air bubbles. Take your time with this step as it is here that you will be finalizing the position of the paint protection film. After the installation, remember not to wash your vehicle for at least 24 hours, which will give the film time to adhere correctly and cure on your car.
Trust the Experts with 3M Paint Protection Film Installation
Now that you understand the process, you should be able to appreciate the difficulty involved in proper application. If you do not have the right amount of each solution or the film is not aligned correctly, you are likely to install an inferior system, which may cause the film to fail prematurely. Therefore, your best option for installing this product is to leave it to the experts as they have the experience, tools, and understanding necessary to complete the job successfully every time. 
Be sure to treat your vehicle right by contacting the experts at Calgary Paint Protection Film. You can always expect friendly and prompt service. We work around your schedule to provide maximum convenience. Keep your car looking like new, the easy way! Phone: 587-324-1993.